The secret to your success lies hidden in your data. Collaborate with us to take it to the next level. Businesses today generate higher and higher amounts of data and data is the new gold that needs to be analysed. Data analytics can help you optimize your business, which will result in your business achieving higher ROI and saving time and money.
Data analytics can help small businesses in a number of ways. By understanding data analytics, businesses can make better decisions about where to allocate their resources and how to price their products or services. We at Rouhani can use the power of data analytics that help your organization identify trends and understand its customer base.
Our Team of data analysts can help you analyse any data, wherever it is. It can help you and your users generate and interact with dynamic data visualizations like charts, pivot tables, and dashboards, in a more collaborative manner.
Our team of experts specialize in leading data visualization tools like Tableau, Power BI and Excel which help you to create visuals to give more insights into your data.
Import data from multiple platforms local files, Web URLs, Cloud drives Relational Databases and unstructured databases to extract the hidden pattern in data.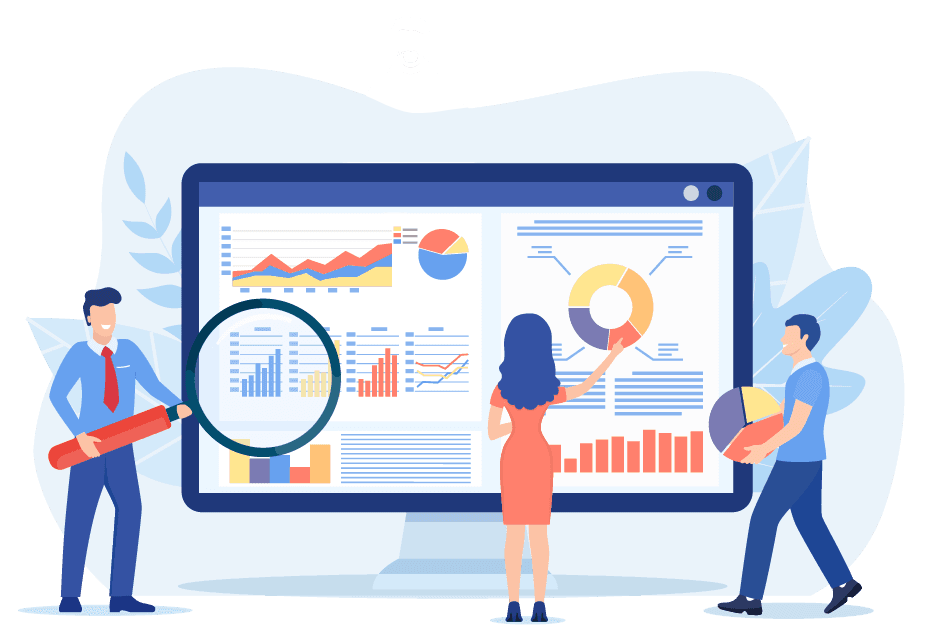 Combine data from different sources to create cross-functional reports, and thereby get more insight into your data.
Gain better visibility to manage the process from design to validation to production.
Generate compliance reports on a regular basis, focusing attention on out-of-specification measurements.
We at Rouhani help you to unlock a vision for the future and collaborating with us helps you to grow. Bringing together our technical expertise, analytics, and innovation, we have developed a strong bond with our industry partners to provide a deep customer understanding that supports their partners to plan and do business with us in full confidence.